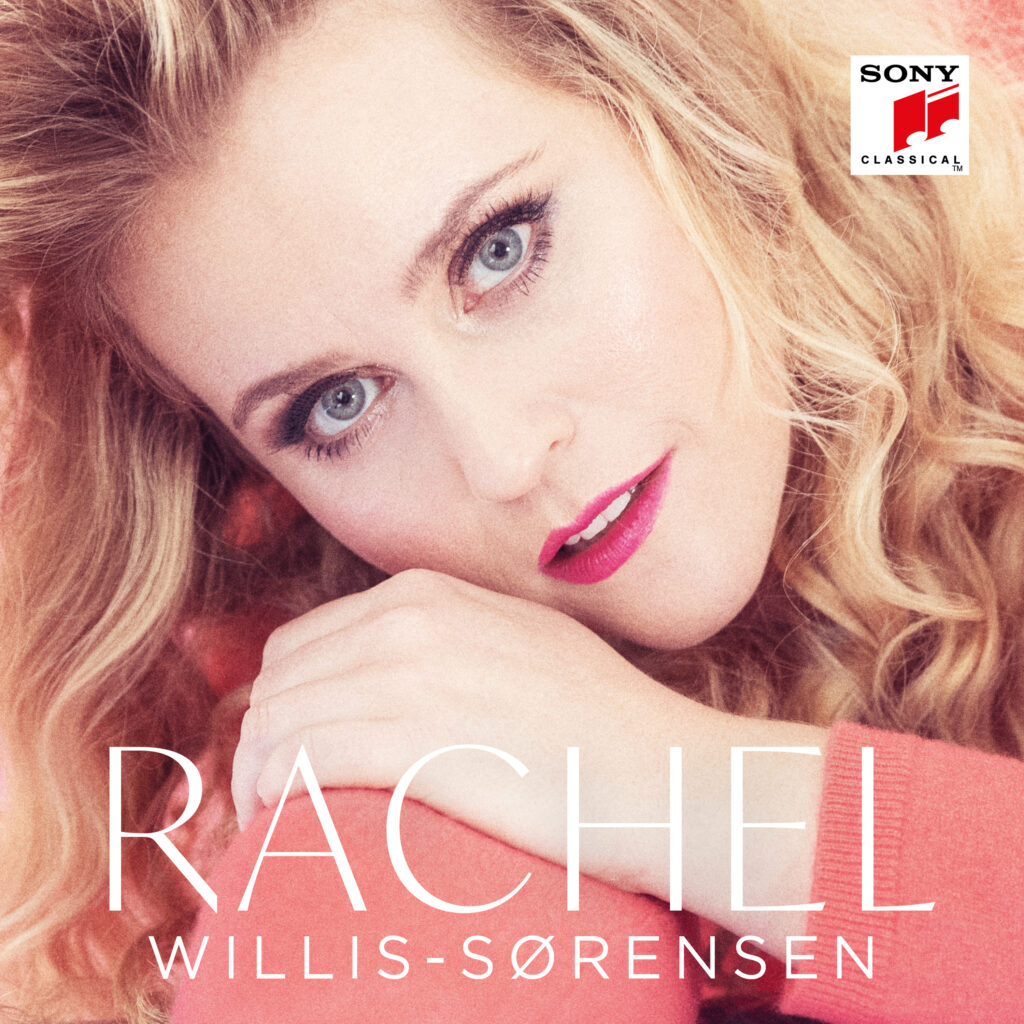 A personal collection of her most beloved arias, Rachel has already received rave reviews from the press. Opéra Magazine has awarded the album a "Diamond," hailing Rachel as "…one of the most gifted singers of our era…" and lauded the album as "…confirming a rare talent, capable of rivaling examples from the past, without being content to simply follow in their footsteps. On this disc, there is a personal mark that is perfect in every instance." While Forumopera enthused:
"…the ethereal beauty of the pianissimi à la Caballé? The roundness of a timbre that never becomes indurated? The power which, if it is never given to the full, overhangs all the tracks of the disc like a tutelary shadow? The very thorough characterization of each of the roles? Everything is good in this disc…"
The new album sees this immensely gifted singer explore a wide swathe of repertoire to showcase her versatility, vocal depth, and artistry. An intimate portrait of the artist at this stage in her career, each piece included on the album was carefully selected by Rachel as she presents a collection of her favorite arias and scenes that she hopes will move the listener as they have moved her. Her dramatic expressivity and vocal virtuosity are both on display in full force, in arias ranging from the album's centerpiece Verdi scenes, with weighty roles such as Desdemona in Otello, Leonora in Il Trovatore, and Violetta in La Traviata, to 'Vilja-Lied' from Lehár's operetta The Merry Widow and the aforementioned 'Song to the Moon' from Dvořák's Rusalka.
Recorded in Teatro Carlo Felice in Genova, Rachel is joined on the recording by the Orchestra Della Fondazione Teatro Carlo Felice di Genova under conductor Frédéric Chaslin, and includes a duet with the superstar tenor Jonas Kaufmann, and guest appearances by soprano Olivia Kahler and tenor Giovanni Sala.
Listen to the album on your preferred streaming platform, or order today here!
Rachel Tracklist:
La traviata
1 "È strano! È strano! … Ah, fors'è lui che l'anima"
2 "Follie! Delirio vano è questo!"
3 "Sempre libera"
Les Vêpres siciliennes
4 "Ami, le cœur d'Hélène"
Don Giovanni
5 "Don Ottavio, son morta!"
6 "Or sai chi l'onore"
7 "Crudele? Ah no, mio bene!"
8 "Non mi dir, bell'idol mio"
9 "Forse un giorno"
Otello
10 "Era più calmo?"
11 "Mia madre aveva una povera ancella"
12 "Piangea cantando nell'erma landa"
13 "Ave Maria"
La bohème
14 "Sì. Mi chiamano Mimì"
15 "O soave fanciulla"
Rusalka
16 "Měsíčku na nebi hlubokém" (Song to the Moon)
Il trovatore
17 "Che più t'arresti?"
18 "Tacea la notte placida"
19 "Di tale amor"
Die lustige Witwe / The Merry Widow
20 "Es lebt' eine Vilja, ein Waldmägdelein" (Vilja-Lied)
Album Info
Manufacture: Sony Music Classical
Original Release Date: 2022
Label: Sony Music Classical
ASIN: B09SVJ8T85
Country of origin: USA
Number of discs: 1